Peter Pickens, M.D.
Education & Training
Fellowship
Leukemia and Developmental Therapeutics, Northwestern University
Hematology/Medical Oncology, Temple University Hospital
Residency
Northwestern University
Internship
Northwestern University
Medical School
Mount Sinai School of Medicine
Board Certification
Medical Oncology
Internal Medicine
Special Interest
Classical and diagnostic hematology
Thrombosis and Hemostasis
Leukemia and Lymphoma
Multiple Myeloma
Contact
To schedule an appointment with this physician, please contact his office at (215) 706-2034.
Office Contact Info:
Specializes In:
Hematology
Medical Oncology
Internal Medicine
Hospital Affiliations: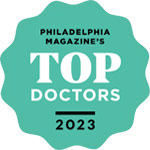 Peter Pickens, M.D. is a board-certified medical oncologist and hematologist with extensive experience in the diagnosis and treatment of every kind of cancer. His clinical focus includes classical hematology, diagnostic hematology, thrombosis and hemostasis, leukemia and lymphoma, multiple myeloma, malignant melanoma, and blood culture research.
Dr. Pickens was a nominee for the outstanding medical resident in the City of Chicago award given by the Illinois Society of Internal Medicine when a senior resident at Northwestern University entitled the Norris L. Brookens award.
Dr. Pickens has served as a principal investigator for multiple clinical trials that include breast cancer, colon cancer, lymphoma, lung cancer, Hodgkin's, malignant melanoma and acute leukemia. He has received the Blockley-Osler Award for Outstanding Teaching twice in 2005 and 2010 from Temple University School of Medicine and was selected as one of Philadelphia Magazine's 'Top Doctors' in 2010, 2011 and 2012.
Outside of caring for patients, he enjoys windmill engineering as a hobby and was a gold metal achiever for the Montgomery County Senior Games in track and field in the 100-, 200- and 400-meters events.
"Dr. Pickens is a consummate professional! He is well versed in all cutting-edge treatments. He also shares his opinions freely with his patients."