Bringing together the talents of 22 Oncologists from 4 area practices into the largest community oncology group practice in Southeastern Pennsylvania. With our combined strength and broad expertise, we provide the highest level of service to our patients and referring physicians in the Delaware Valley.
Our Current News
April 26, 2018
Congratulations to our physicians named among the region's best in Philadelphia magazine's 2018 "Top Doctors" list.
Read More...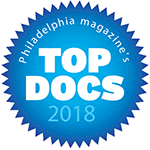 January 15, 2018
Vantage Cancer Care Network (VCCN), a leader in value-based
Read More...