Felice LePar, M.D., M.P.H.
Education & Training
Fellowship
Geriatric Medicine, University of Pennsylvania Health System, Hematology/Oncology, Mount Sinai Medical Center
Residency
University of Pennsylvania Health System
Internship
University of Pennsylvania Health System
Medical School
Harvard Medical School, Doctor of Medicine
Additional Education
Harvard School of Public Health, Master of Public Health
Board Certification
Hematology
Medical Oncology
Internal Medicine
Geriatric Medicine
Special Interest
Geriatric oncology
Breast cancer
Colon cancer
Contact
To schedule an appointment with this physician, please contact her office at (215) 706-2034.
Office Contact Info:
Specializes In:
Hematology
Medical Oncology
Hospital Affiliations: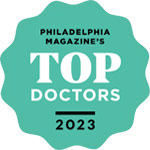 Felice LePar, MD, MPH is board-certified in internal medicine, geriatric medicine, medical oncology and hematology. Dr. LePar has over 25 years of experience in the diagnosis and treatment of every kind of cancer with specific expertise in geriatric oncology, breast cancer, colon cancer, lung cancer, lymphoma, gastro-intestinal cancer, anemia and multiple myeloma, anemia and thrombocytopenia, clotting disorders, and myelodysplastic syndrome (MDS).
She provides individualized treatment plans tailored to her patients' needs and utilizes therapies to help preserve quality of life.
Outside of caring for patients, she enjoys spending time with her family.
"Dr. LePar was very attentive and explained all concerns. I was very pleased with my visit with her."