Won Chang, M.D.
Education & Training
Residency
New York University Medical Center
Internship
Crozer Chester Medical Center
Medical School
Temple University
Board Certification
Radiation Oncology
Special Interest
Breast Cancer
Cancers of the Head and Neck
Lung
Gastrointestinal Tract
Prostate Cancer
Contact
To schedule an appointment with this physician, please contact his office at (215) 658-4669.
Office Contact Info:
Specializes In: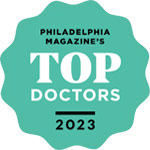 Won S. Chang, MD is a board-certified radiation oncologist and uses advanced radiation therapies that offer remarkable precision to target treatment of tumors. Dr. Chang works with a multidisciplinary team of radiation therapists, dosimetrists, and physicists to provide an individualized treatment plan to maximize cures while minimizing side effects.
Dr. Chang has extensive experience in radiosurgery, stereotactic body radiation therapy, intensity-modulated radiation therapy, image-guided radiation therapy, and transrectal ultrasound-guided prostate seed implantation. He has also pioneered the use of accelerated partial breast irradiation using the MammoSite high-dose rate brachytherapy delivery system.
"My experience was excellent. I thought Dr. Chang and the entire staff made me feel very comfortable in the midst of the pandemic and my own health issues."