Congratulations to our Main Line physicians who have been recognized by Main Line Today's TOP DOCTORS 2021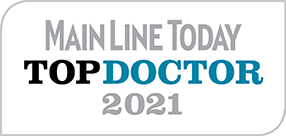 Alliance Cancer Specialists is the largest community hematology and oncology practice in Southeastern Pennsylvania and combines the strength and expertise of thirty-five dedicated physicians who collaborate in your care. We provide the highest quality, most compassionate and personalized cancer care in the region.
Congratulations to:
Zonera A. Ali, M.D.
Aarti L. Shevade, M.D.
Erik L. Zeger, M.D.
NEW PATIENTS ARE SEEN WITHIN 48 HOURS.
Wynnewood | 100 E. Lancaster Ave., Suite B20, Wynnewood, PA 19096 | 610-645-2494